Lagos Cowork is one of the fastest growing Coworking spaces in Africa located at the prime Lekki Phase 1 area, Lagos.
Just two months ago, 3Invest opened the door of its first cowork location in Lagos called Lagos Cowork. Though the project was recently launched, it has been in the works for over 2 years. Lagos Cowork differentiates itself by launching the 1st cowork space wth timeshare investment opportunities.
Lagos Cowork was designed to provide exceptional hospitality and concierge services to help members with what they need to be most productive. With well-mannered and dedicated staff, the team is ever ready to welcome guests, visitors and interested professionals who would like to be part of the fastest growing network of upwardly mobile young professionals in Lekki-Ikoyi axis.
Adopting the millennial work setting, Lagos Cowork resonates what a modern workplace should look like, these have helped us attract the right type of tenants.
A Lagos Cowork Member is an entrepreneur or a growing business.
Here are some of our some top tenants and what they have to say about the space;
Didi Akinyelure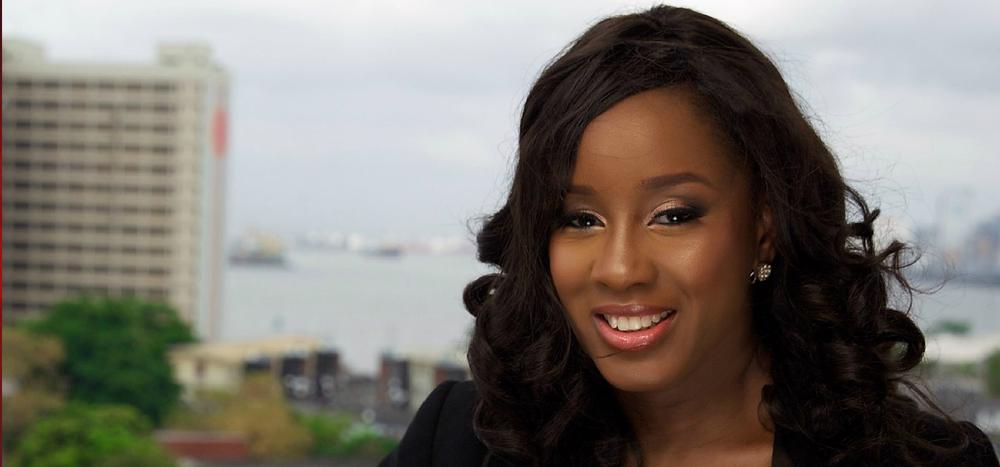 Thanks for having me especially after the short notice – Didi Akinyelure
Didi Akinyelure is a Nigerian journalist. She is a graduate of Chemical Engineering from the University of Nottingham. In July 2016, she won the prestigious BBC World News Komla Dumor Award, identifying her as a Future Star of African Journalism. Prior to her career in financial journalism, Akinyelure worked at Barclays Wealth in London. She relocated to Lagos, Nigeria, in 2008. She is also a media entrepreneur, having created the Real Estate/Lifestyle television show A Place in Africa. The show airs on CNBC Africa.
AOP Logistics Ltd
AOP Logistics Limited is an indigenous haulage and logistics company incorporated in 2003. AOP logistics Limited handles various contract businesses with established Nigerian companies such as  Nigerian Breweries Plc and Petroleum Technology Development Fund in the supply of raw materials and finished products, transportation of raw materials for agricultural use to and from the seaport.
The company is managed by a team of seasoned and technically sound Nigerians who have excelled in their various professions. AOP Logistics is located at 11/13, Simbiat Abiola Road, Ikeja Lagos while their workshop is located along Km 4, new Ife Road Alakia Ibadan.
Hash Nine
I love the serenity I feel anytime I walk into Lagos Cowork – Udeme Ekarika, Hashnine
Hash9 is a technology company that develops systems to create value in various industries. The company's primary focus is based on delivering the highest quality technology innovations aimed at closing service gaps and advancing society in general. Hash9 has worked for clients in the financial services, facilities management and FMCG sector.
Bubez Foods
I needed a space in Lagos to meet with a client and Lagos Cowork came to my rescue. Excellent service…highly – recommended – Ijeoma Ndukwe Egwuronu
Bubez pap came into the business with a vision to become Nigeria's leading food processing and packaging company and a strong brand presence as the traditional food brand of choice. Bubez  pap was established in August 2012, and they are equipped with modern, leading-edge machinery for the processing and packaging of raw Pap (Akamu/Ogi) Bubez PapTM is fortified with Vitamins A, B1, B2, B6, Folic Acid, Niacin, Iron and Zinc making it an amazing meal for babies, pregnant & lactating mothers, the elderly and the entire family at large.
All of Bubez products are manufactured in a safe and hygienic environment, ensuring that the product is of the utmost quality and complies with all federal regulations.
Juggernaut Consult Limited
Juggernaut Consulting is a business development and management firm with its market research operations in Africa. They have been involved in advising organizations and senior executives on strategy for years helping clients with insights required to achieve exceptional results.Juggernaut serves leading businesses, governments, non-governmental organizations, and not-for-profits to make lasting improvements in their performance and realize their goals.
Lagos Cowork is redefining how corporate executives, freelancers and entrepreneurs work. We exist to enhance your working lifestyle with fully serviced offices for startups and professionals. Lagos Cowork offers flexible office solutions with state of the art functionality and a millennial work environment.
Play Network Nigeria
Awesome service – Elvis Okpaleke
Play Network Nigeria is an organised multidisciplinary networking hub for entrepreneurs, business professionals, future leaders and like-minded people. They provide an environment for individuals and companies to develop business relationships with other qualified business professionals thereby creating the opportunity for people to build their network and substantially increase business visibility, credibility and profitability.By helping people engage in business to business connections, Play Network Nigeria aims to provide a forum for information exchange and professional referral marketing program helping to facilitate growth in business, stimulate lucrative business partnerships, and foster leadership development.
Why Lagos Cowork?
Workplace on-demand
Exceptional Hospitality
Great Customer Service
Timeshare Investment Opportunity
Millenial Work setting
Hourly flexible payment
Member's only community
In- house Coffee Shop
Our Space Types
1-4 Man Private Offices
Dedicated Desks
Cowork Desks
4-20 Man meeting/ Training room
Looking for a flexible workplace in Lagos? Click here to book a tour or send an email to hello@lagoscowork.com. For more enquiries call 0809 999 1803, 08099001100
http://3invest.org/wp-content/uploads/2017/01/LCW-logo-white-1.jpg
566
800
3Investmedia
http://3invest.org/wp-content/uploads/2016/04/3invest-logo.png
3Investmedia
2017-03-09 14:24:52
2017-03-10 15:11:48
Meet the top Lagos Cowork tenants